An Acoustic Bon Jovi Tribute – the acoustic rock show of Marcel Galos & Ben Reichert.
In 1989, Jon Bon Jovi and Richie Sambora created history in the unplugged music scene as they performed their songs with only two guitars at the MTV Video Music Awards. This became a well known performance for every Bon Jovi Fan.
Because of that performance and setting, we started "An Acoustic Bon Jovi Tribute" in November 2020. During rehearsals, we decided to go in Marcel's studio to record and produce two songs of the project. We released them digitally on all streaming platforms (Spotify, Apple Music, amazon music, deezer, etc.)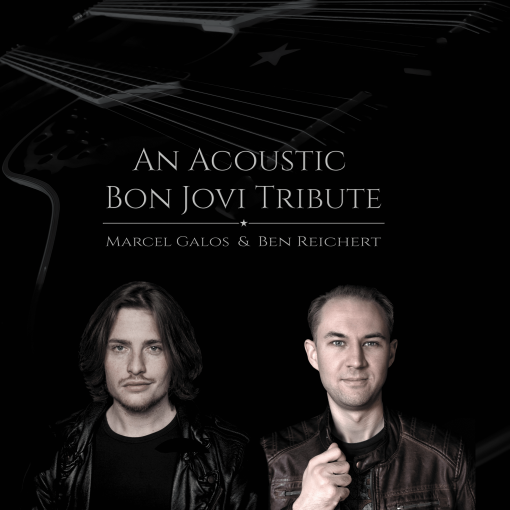 Our live show covers the complete range of Bon Jovi songs, beginning from ballads like "Bed Of Roses" up to rock anthems like "Livin' On A Prayer".

We guarantee an authentic and passionate rock show including all Bon Jovi hits with two acoustic guitars, a stomp box and vocals.